Conference Venue
---
All About Shimane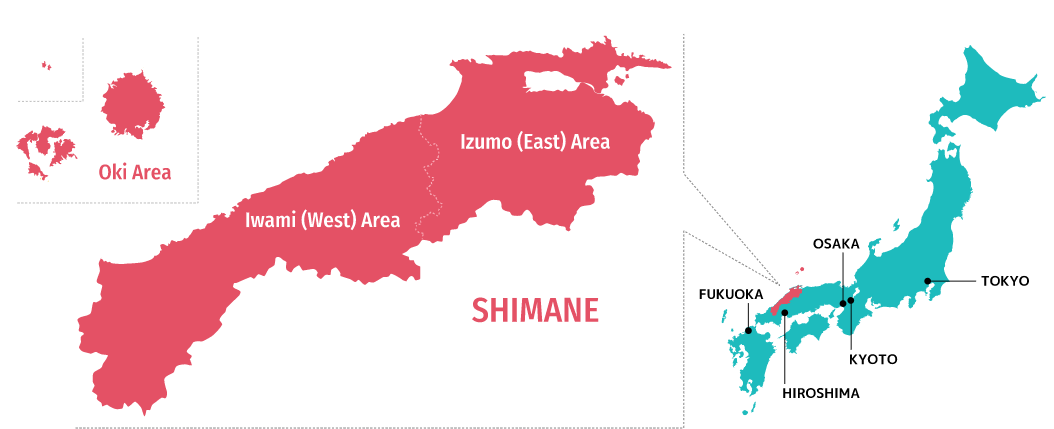 Shimane Prefecture is situated in the northern region of Western Japan, facing the Sea of Japan. It stretches widely from east to west, with the Oki islands located north of its shores. The land is blessed with riches both from the Sea of Japan and from the Chugoku mountain range.
Shimane's history is so vast and deep that the earliest time it first appeared was in the time of the Japanese mythology. There are various legends and folklores found everywhere in Shimane, and the culture and traditions related to those legends are still alive in people's daily life. Shimane is also famous as the place where myriads of Japanese gods gather to hold annual meetings. Thus, Shimane is known as "The land of the gods" or "The land of myths".
Matsue Castle is one of the most visited places in Matsue, and it might have to do with the fact that it has been around for more than 400 years. It is designated as a National Treasure and one of 12 original castles that still remain in Japan. Within the castle grounds there are big open areas that are perfect for having a lunch picnic under the cherry blossom trees.