Keynote Speakers-ICKE 2022
---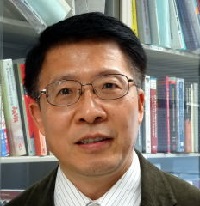 Fellow of IEEE, BCS
Prof. Shaoying Liu, Hiroshima Univesrity, Japan
Speech Title: Human-Machine Pair Programming: An Automated Approach to Enhancing Software Productivity and Quality (Abstract)
Biography: Shaoying Liu is a Professor of Software Engineering at Hiroshima University, Japan, IEEE Fellow, and BCS Fellow. He received the Ph.D in Computer Science from the University of Manchester, U.K in 1992. His research interests include Formal Engineering Methods for Software Development, Specification Verification and Validation, Specification-based Program Inspection, Automatic Specification-based Testing, Testing-Based Formal Verification, and Intelligent Software Engineering Environments. He has published a book entitled "Formal Engineering for Industrial Software Development" with Springer-Verlag, 12 edited conference proceedings, and over 200 academic papers in refereed journals and international conferences. He proposed to use the terminology of "Formal Engineering Methods" in 1997, and has established Formal Engineering Methods as a research area based on his extensive research on the SOFL (Structured Object-Oriented Formal Language) method since 1989, and the development of ICFEM conference series since 1997. In recent years, he has served as the General Chair of ICFEM 2017, the Chair of ICECCS Steering Committee, and a PC member for numerous international conferences. He is an Associate Editor for IEEE Transactions on Reliability and a member of JSSST and IPSJ.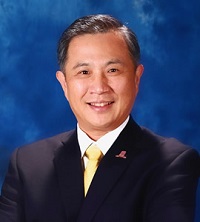 Fellow of IEEE, Distinguished Member of ACM
Prof. Irwin King, The Chinese University of Hong Kong, Hong Kong
Speech Title: Graph Embedding from Theory to Applications (Abstract)
Biography: Prof. Irwin King is the Chair and Professor of Computer Science & Engineering at The Chinese University of Hong Kong. His research interests include machine learning, social computing, AI, web intelligence, data mining, and multimedia information processing. In these research areas, he has over 350 technical publications in journals and conferences. He is an Associate Editor of the Journal of Neural Networks (NN). He is an IEEE Fellow, an ACM Distinguished Member, and a Fellow of Hong Kong Institute of Engineers (HKIE). He has served as the President of the International Neural Network Society (INNS), General Co-chair of The WebConf 2020, ICONIP 2020, WSDM 2011, RecSys 2013, ACML 2015, and in various capacities in a number of top conferences and societies such as WWW, NIPS, ICML, IJCAI, AAAI, APNNS, etc. He is the recipient of the ACM CIKM2019 Test of Time Award, the ACM SIGIR 2020 Test of Time Award, and 2020 APNNS Outstanding Achievement Award for his contributions made in social computing with machine learning. In early 2010 while on leave with AT&T Labs Research, San Francisco, he taught classes as a Visiting Professor at UC Berkeley. He received his B.Sc. degree in Engineering and Applied Science from California Institute of Technology (Caltech), Pasadena and his M.Sc. and Ph.D. degree in Computer Science from the University of Southern California (USC), Los Angeles.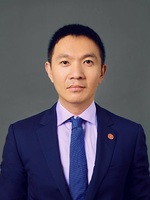 Fellow of IEEE
Prof. Jingyi Yu, ShanghaiTech University, China
Speech Title: Immersive Education via Emerging AI and AR technologies
Biography: Jingyi Yu is currently Vice Provost of ShanghaiTech University, Professor and Executive Dean of the School of Information Science and Technology. He received B.S. from Caltech in 2000 and Ph.D. from MIT in 2005. He has published over 140 papers at highly refereed conferences and journals, and holds over 20 international patents on computer vision and computational imaging. He is a recipient of the NSF CAREER Award and has organized many international conferences in computer vision. He is a member of Shanghai AI Advisory Committee, and co-founder of DGene. He has been an Associate Editor of IEEE TPAMI, IEEE TIP, and Elsevier CVIU. He was a program chair of ICCP 2016, ICPR 2020 and WACV 2021, and will be a program chair of two top AI conferences, IEEE CVPR 2021 and ICCV 2025. For his contributions to computer vision, he was elevated to IEEE Fellow.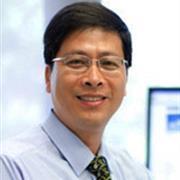 Prof. Xiangjian He, University of Technology, Australia
Biography: Xiangjian He (Senior Member, IEEE) is currently a Professor of computer science with the School of Electrical and Data Engineering, University of Technology Sydney (UTS), and a Core Member, Global Big Data Technologies Associate Member with the AAI—Advanced Analytics Institute. As a Chief Investigator, he has received various research grants, including four national Research Grants awarded by the Australian Research Council (ARC). He is also the Director of the Computer Vision and Pattern Recognition Laboratory, Global Big Data Technologies Centre (GBDTC), UTS. He is also a Leading Researcher in several research areas, including big-learning based human behaviour recognition on a single image, image processing based on hexagonal structure, authorship identification of a document, and a documents components, such as sentences, and sections, network intrusion detection using computer vision techniques, car license plate recognition of high speed moving vehicles with changeable and complex background, and video tracking with motion blur. He has been a member with the IEEE Signal Processing Society Student Committee. He has been awarded the Internationally Registered Technology Specialist by the International Technology Institute (ITI).